Down and Out in Vancouver, British Columbia

JULY 2000

Or how your snowdome correspondent went to Canada
and brought home some T-shirts.

Prior to our drive down the Pacific Coast this summer, we left the kid at home and spent a week in
Vancouver, BC. To make it seem more like a road trip, we flew into Seattle and drove up to Canada.
This page features all the domes I didn't buy.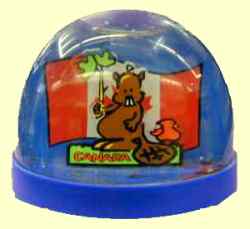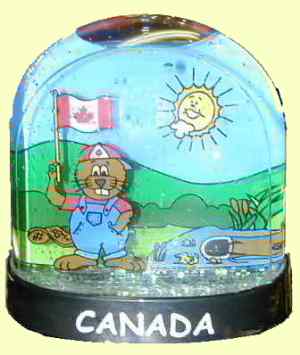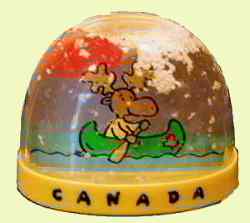 All three of these guys are still back in British Columbia. I just couldn't get excited about seeing
them in my collection. I snapped some photos instead.

"Gassy Jack", one of
Vancouver's founding
fathers.

The place to buy domes in Vancouver is
the Gastown District where gift stores take
up every 3rd or 4th store front.


There you can buy stuff like this black
lucite dome. There are bears in Vancouver?




The Steam Clock runs
on steam and toots like a calliope on the quarter hour.
Although the domes were all losers in my book, Vancouver is a great city to visit.

If you get out there, rent a bicycle and go thru Stanley Park instead of taking the car.
See the gardens and the bay. If you don't own a boat, take a ride on the water bus.

And if the domes disappoint you, the sushi is inexpensive.
.